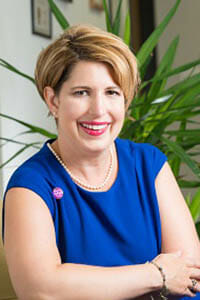 Kristi M. Howell
President & CEO
The Burlington County Regional Chamber of Commerce connect like-minded members of the business community.  We offer members dynamic opportunities for networking and education.  Many members take advantage of our opportunities to speak or contribute articles as a subject matter expert.  Other simply attend to meet with new people or sharpen their skill set.  Whatever your comfort level, our dedicated team will help you identify the right fit for you to connect with your target market & to strategically grow your business.
We are committed to in helping you build long term meaningful relationships to advance your business opportunities.  From direct referrals to networking opportunities to education and advocacy, we will connect your business for long term growth.  As your business advocate, we have a wealth of information, resources & knowledge ready to share with our members.
BCRCC is the conduit to growing our economy in Burlington County & the region.  We are committed to your success.