Take Your Child to Work Day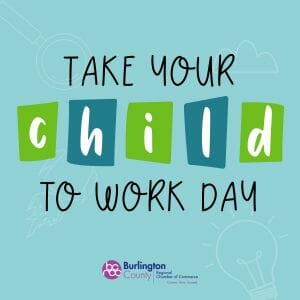 Take Your Child to Work Day is April 28, 2022!
We've compiled some helpful and fun tools for you to use to engage and excite the children of your organizations.

If I Were CEO - Give each child a poster board to write or draw ideas about two to three rules they would make if they ran a company. They can then present their ideas — funny or serious — about how they would run a company.
Coloring Book – Kids love to color and creating branded coloring pages to share on social media is great for your business! You can find the BCRCC coloring book here.
Resume Building –  Have your child make their own resume using their unique talents and skills. Since they don't have work experience, you can have them include a list of their favorite school subjects.  Your child can create their resume and make their resume look more official by using your branded template or this one!
Department Interviews – Have your child interview with someone in each department. Before the interview, have them prepare the questions they want to ask. Make sure they get to know what's involved in every job, such as each position's duties and expectations.
Work Place Tour - If your child has a short attention span, aim to keep them moving throughout the day. Give them a tour of your workplace by walking them around to the different workstations or areas. You can also introduce them to your coworkers to help them stay engaged.
Taking photographs - If your kid likes cameras, have them carry around a disposable camera to document the day's fun. If any of your coworkers' children are also visiting, consider investing in a photo booth with fun props for everyone to enjoy.
Scavenger Hunt - Once you give your child a tour of your workplace, have them go on a scavenger hunt in search of certain items. For example, you can have them look for a fax machine, the water fountain, or even one of your coworkers.
Certificate  - Once your child has completed their day: Simply print and fill out their certificate so that they can present it to their school and have to keep. Your graphic design team can make a company certificate or you can use the BCRCC Certificate found here!
If you partake in these activities, we'd love to see photos! Send them to Lauren Pierce, Events & Marketing Manager at Lauren@bcrcc.com